AUSTRALIAN MOVIE POSTERS
Australian daybills 1960-2006
Australian daybill is a term which is used for posters that were printed exclusively for the Australian release of fims.
In 1960, Robert Burton Pty Ltd started producing the majority of Australian daybills. W.E.Smith had stopped printing movie posters and The Richardson Studio had also ceased producing the artwork for Paramount around this time.
Robert Burton used the hand litho process for their posters utilising old and archaic equipment that had been in the factory for decades. The work of the artist was inconsistent and often featured crude and very basic imagery.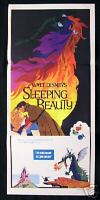 Many have asked for a definition of the hand litho process. I recently spent some time with an ex employee of Robert Burton. He gave me a unique insight into how Australian posters were produced in the 60s and 70s.
He recalls that all Australian posters that were produced by Robert Burton were hand drawn and hand lettered. The artists would use a black litho crayon and produce the image directly onto a plate. They would generally use US poster art or press book images for their inspiration. They would either trace or use their own imagination or a combination of both to come up with a design. Images would be drawn in shades of grey. Most posters were printed from 3 or 4 colours using a separate plate for each colour. The poster would be first passed through the plate producing a black and white image. It would then be passed through the machine an additional time for each colour. When the posters were printed the plates would be cleaned and reused – no original art would be saved. The paper used was generally shiny on one side and rough on the other to accept the hand litho print.
Print runs could run to around 3000 in the mid 70s and posters would be folded in bundles of 20-25 by one woman for distribution to the cinemas.
During the 70s M.A.P.S started producing movie posters and there is an overlap where some original posters were printed by both Robert Burton and M.A.P.S.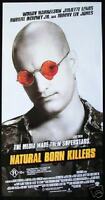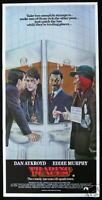 Sizes varied considerably from 13" x 30" in the mid 60s to 13" x 26" in the 80s and an even smaller and more inconsitent size in the 90s.
Very few, if any, daybills have been produced in recent times.
Click on the links below to find…
ALL YOU NEED TO KNOW ABOUT AUSTRALIAN MOVIE POSTERS
© John Reid Vintage Movie Memorabilia

Free counters provided by Andale.